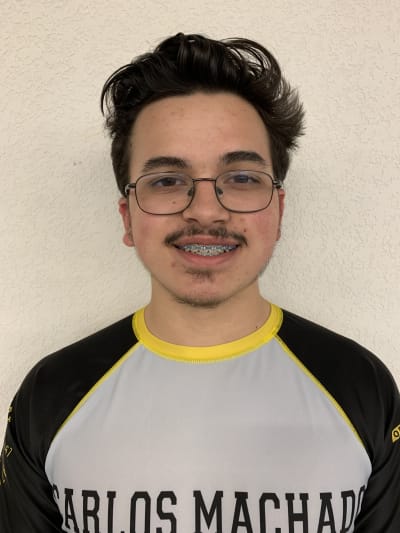 Breck Matheny
Breck Matheny is the first face you see when entering the building and is a friendly one! He'll not only help you begin your Jiu-Jitsu journey but will also be there on the mat to make sure you're making good pace, whether he's teaching the kiddos or being a training partner for the adults!
Breck lived in Shreveport, Louisiana until 6th grade when he and his family moved to Fort Worth Texas in mid-2016
Breck is currently an 18-year-old high school student who has been training under Marcos' wing since he was 13 and got his blue belt on October 2nd, 2021. He has been a volunteer coach since the beginning of his membership and has proven to be a valuable member of our team!