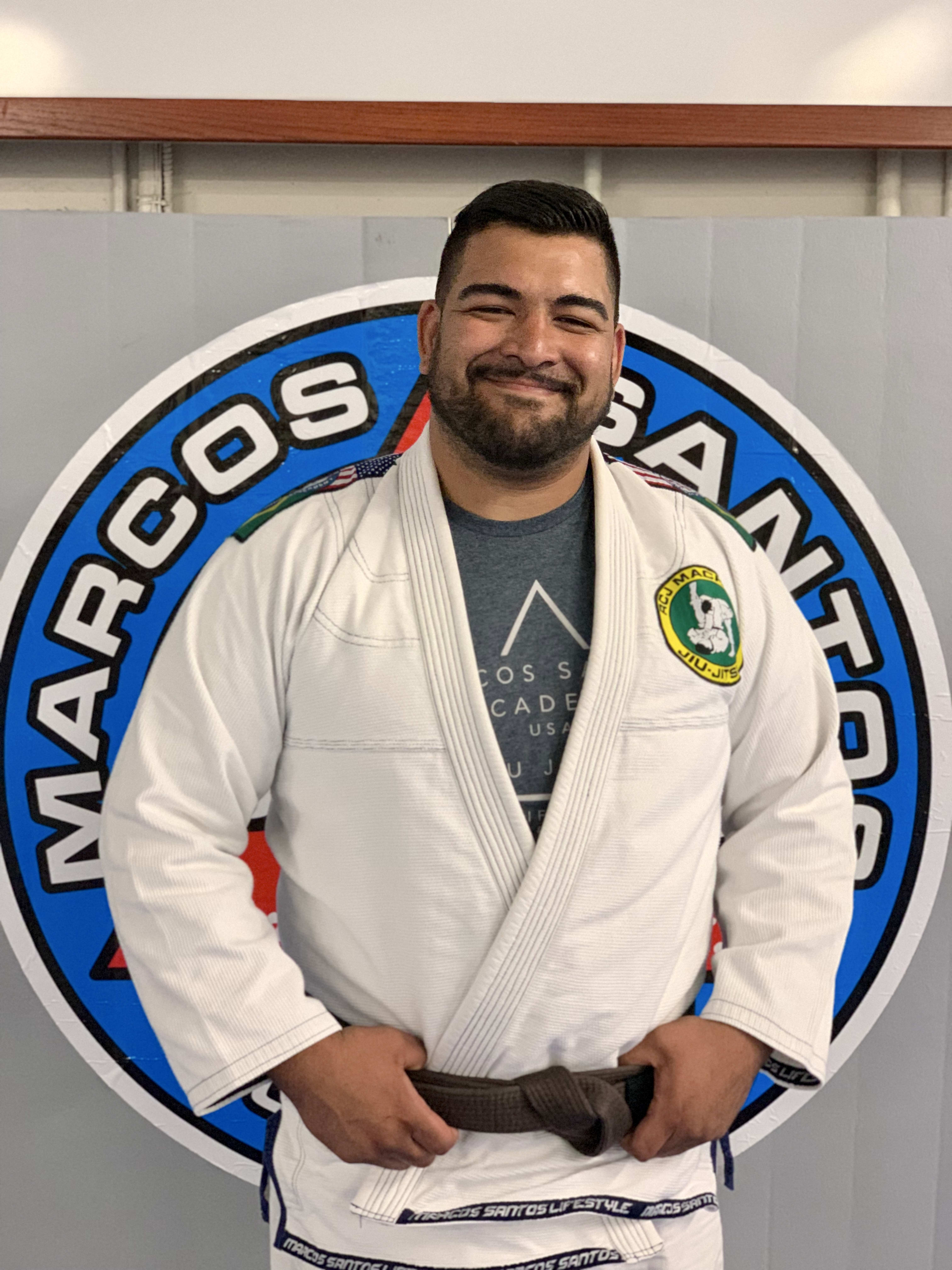 Hugo Muñoz
4 Stripe Brown Belt
Coach Hugo Muñoz is an assistant instructor and No Gi specialist at Marcos Santos Academy. Additionally, he is the head wrestling coach at Fort Worth Country Day school. He prides himself in educating and influencing children on and off the mat. Coach Muñoz believes the discipline and mentality that Brazilian Jiu Jitsu gives children impacts their lives forever. He emphasizes that the athletic development and life lessons taught at our academy will help kids with things such as confidence, discipline, respect, integrity and focus.
Thanks to his extensive wrestling background, Hugo sees Jiu Jitsu techniques from a unique perspective. He has an amazing ability to adapt techniques, add his own perspective, and explain minute details. Everyone who practices or competes with Hugo knows that his "funky" Jiu Jitsu game is a nightmare to deal with.
Through Brazilian Jiu Jitsu, Coach Muñoz was reconnected with his passion to teach children and completed his bachelor's degree in early childhood Education. Hugo is a certified Texas teacher and currently teaches 4th grade bilingual education at Diamond Hill Elementary.
Hugo earned his brown belt in November 2014 and teaches adult classes on Friday at 6pm