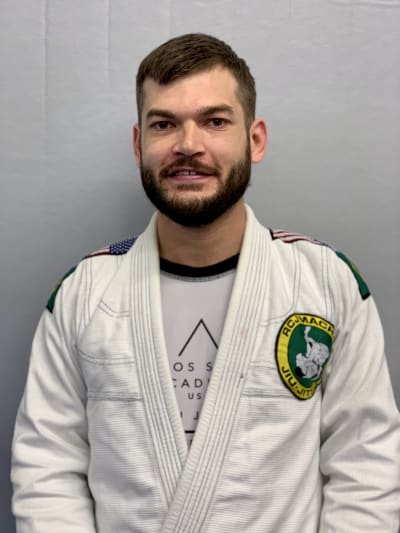 Matthew Handy
Matthew Handy, nicknamed "Mateo", has been practicing martial arts since the age of 14. His first arts were Brazilian Jiu Jitsu and MMA, but he has some experience in a variety of disciplines from around the globe. Originally from Springfield, Illinois, he took an interest in self-defense in real life scenarios under the tutelage of Steve Fristoe, a student of Tony Blauer and Dan Inosanto.
Upon moving to Fort Worth in 2015 Mateo became a certified teacher and recently earned his master's degree at Texas A&M Commerce in Applied Linguistics with an emphasis on teaching English as a foreign language. He currently works as an ESOL professor at Tarrant County College in Arlington, TX.
In December of 2015, Matthew earned his purple belt from Professor Marcos Santos.