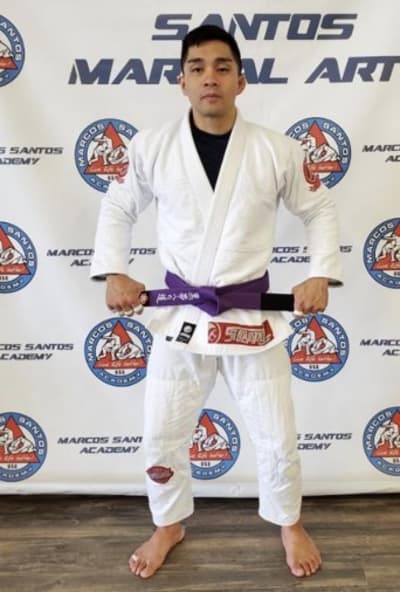 Yvan "A-Zee" Azucena
Yvan "A-Zee" Azucena started training Brazilian Jiu-Jitsu in 2010 Norfolk, Virginia. But with deployments and moving from being in the Military, he had to discontinue his training. While stationed in Jacksonville, FL, in 2013, A-Zee started training MMA, Muay Thai, and Gracie Combative.
After being Honorably Discharged from the Military in 2015, A-Zee, along with his wife and kids, moved to Texas to be close to family. In 2019, he started training at the Marcos Santos Academy where he is currently, as a Purple Belt, under Professor Marcos Santos.
With over 20 years experience in martial arts, A-Zee also holds a 2nd Degree Black Belt in Shotokan Karate and Wrestled in the 152 pound and 160 pound weight class from 2004 to 2006 in Great Britain.
A-Zee served 8 years Active Duty in the United States Navy as an Aviation Boatswain's Mate Handler (Crash and Salvage Crewman) and 2 years reservist as a Master at Arms.