Last Friday's seminar was amazing!
Thanks to Master Carlos Machado, we had a great seminar last week. It was truly impressive how he asked everyone what they were interested in learning and managed to relate some part of the lesson to all of the requests by the time it was over. No matter whether you are brand new to Jiu-Jitsu or a seasoned black belt, Master Machado's seminars have something for everyone. His system of teaching "micro-mechanics" and breaking everything down into steps is really beneficial when trying to remember the techniques later.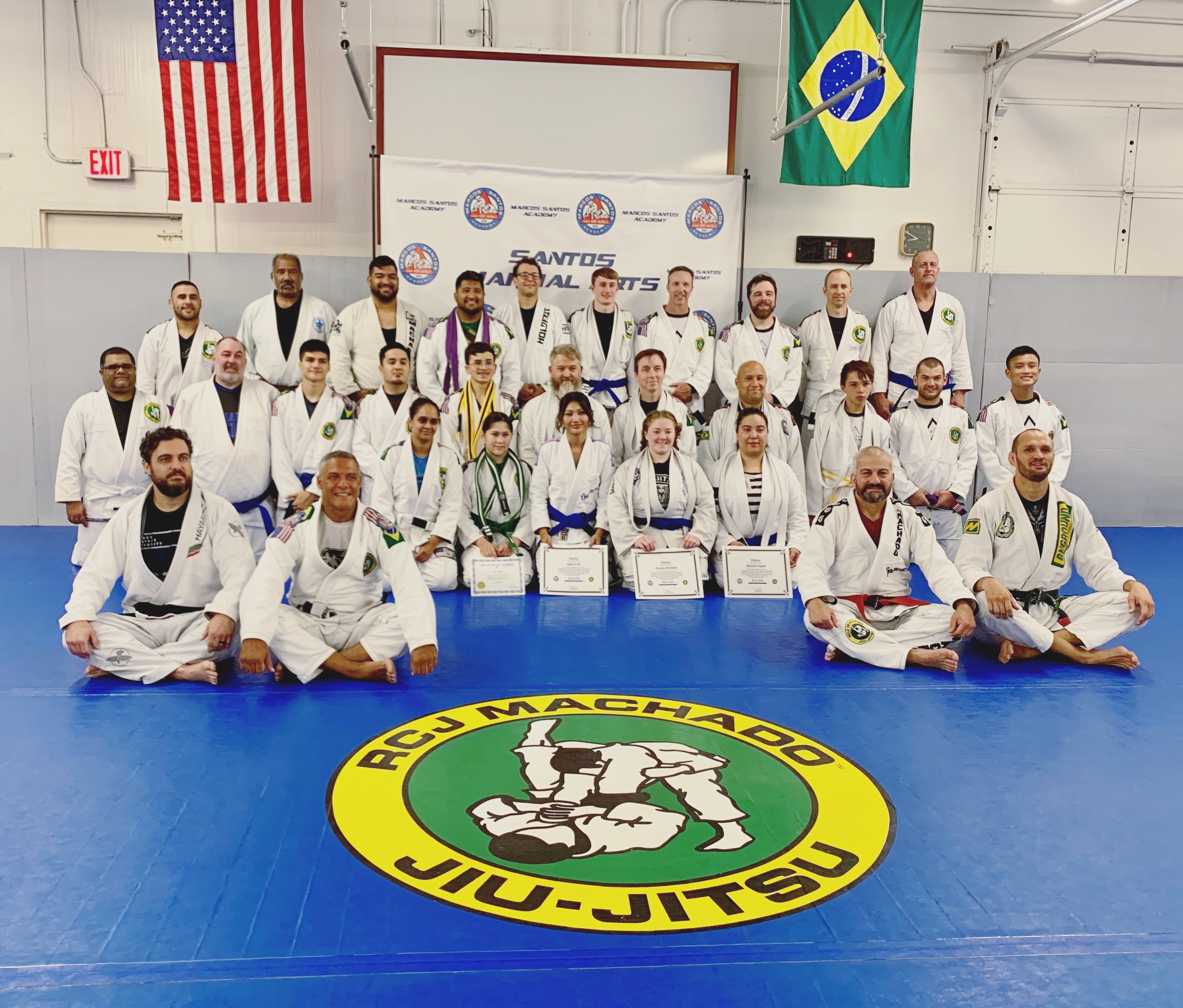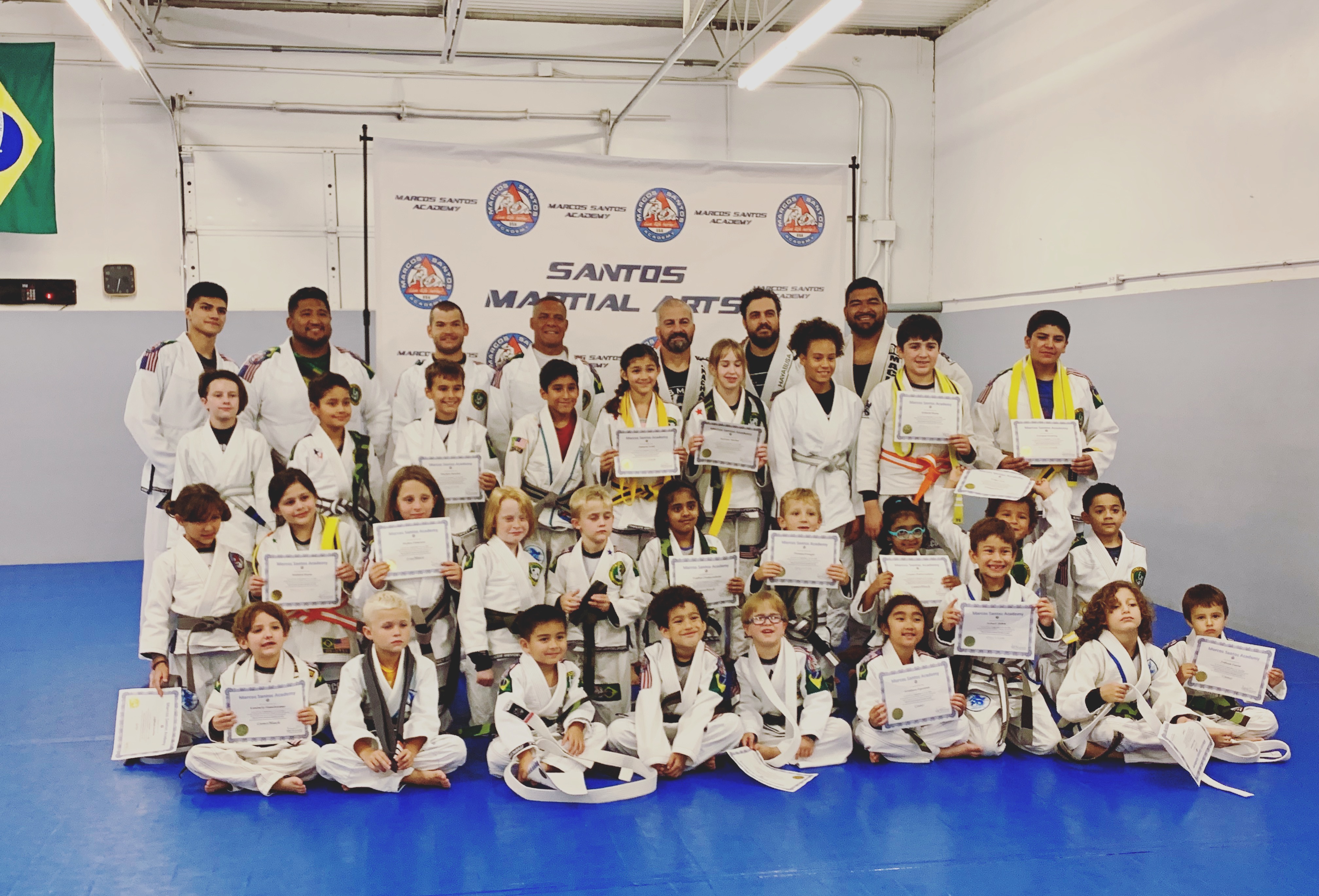 In addition to the seminar, we had a promotion! Many of our kids are working their way up in the ranks. Congratulations our group of new blue belts! (Natasha, Robert , Angel, Tim, Dustin, Marisol, Sylon, and Jens.) Three teens were promoted as well! (Jonathon – Yellow/White, Breck – Orange/White, Sophia – Green). Last but not least, a big, well-deserved congratulations goes to Coach Victor Perales who earned his brown belt.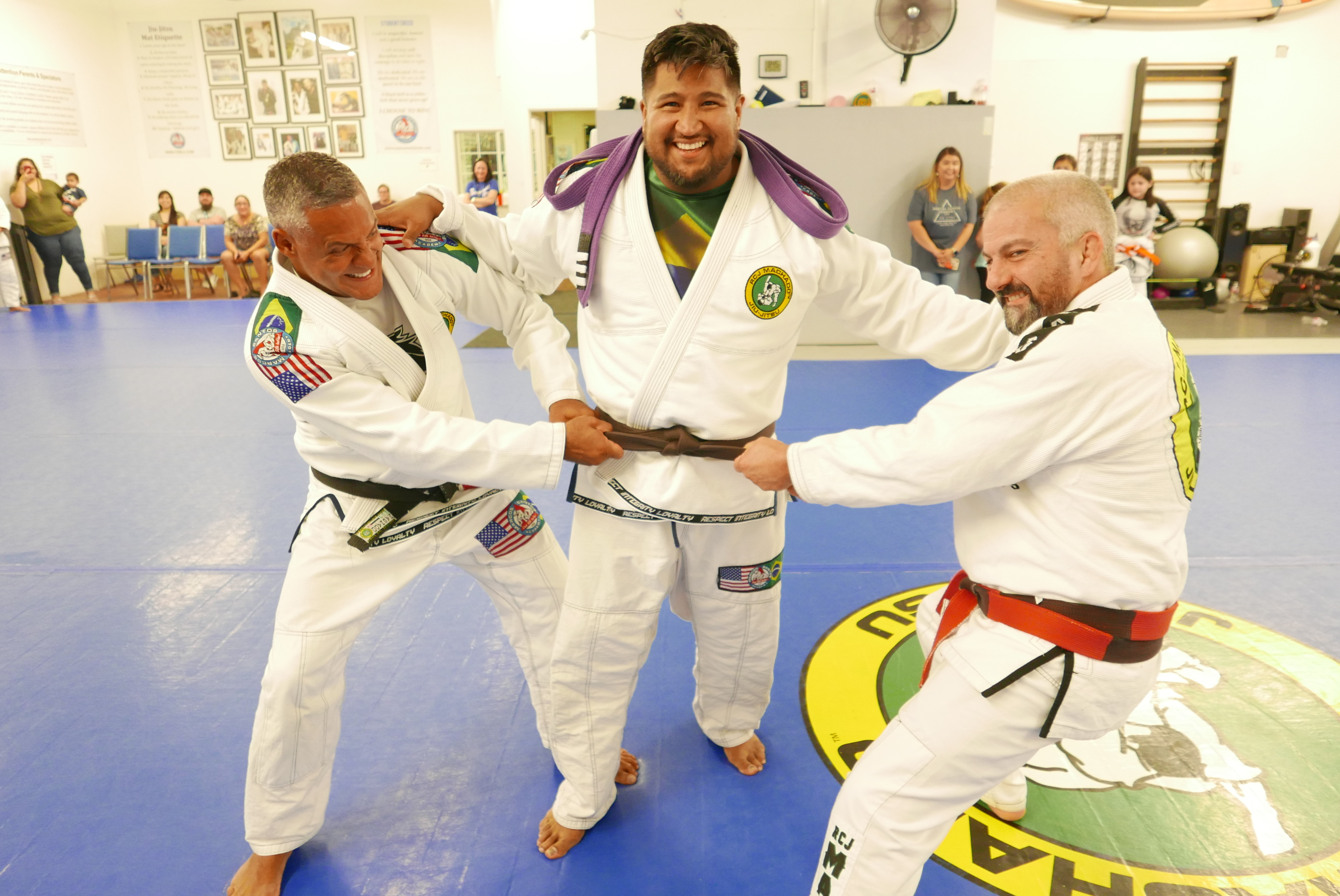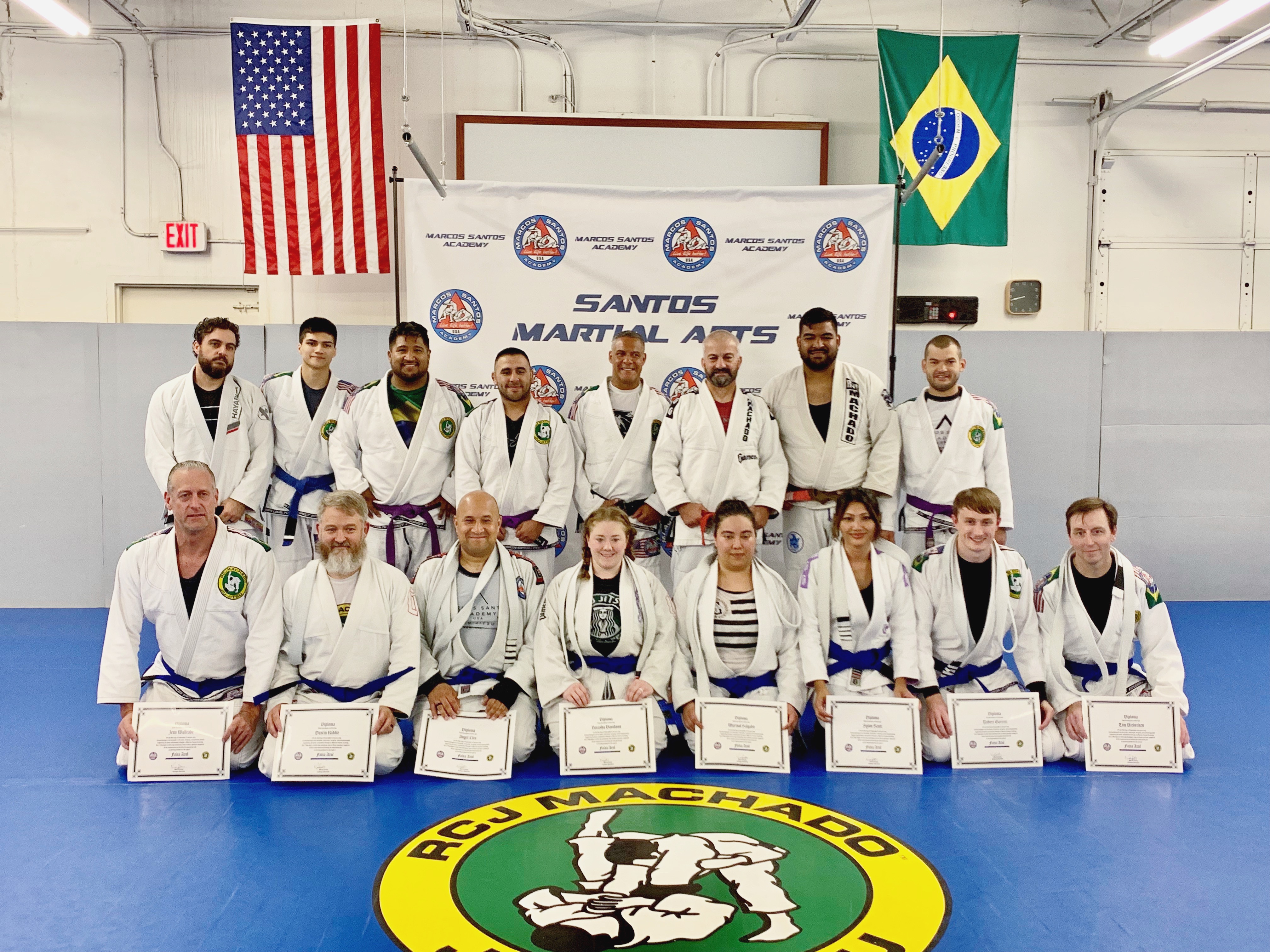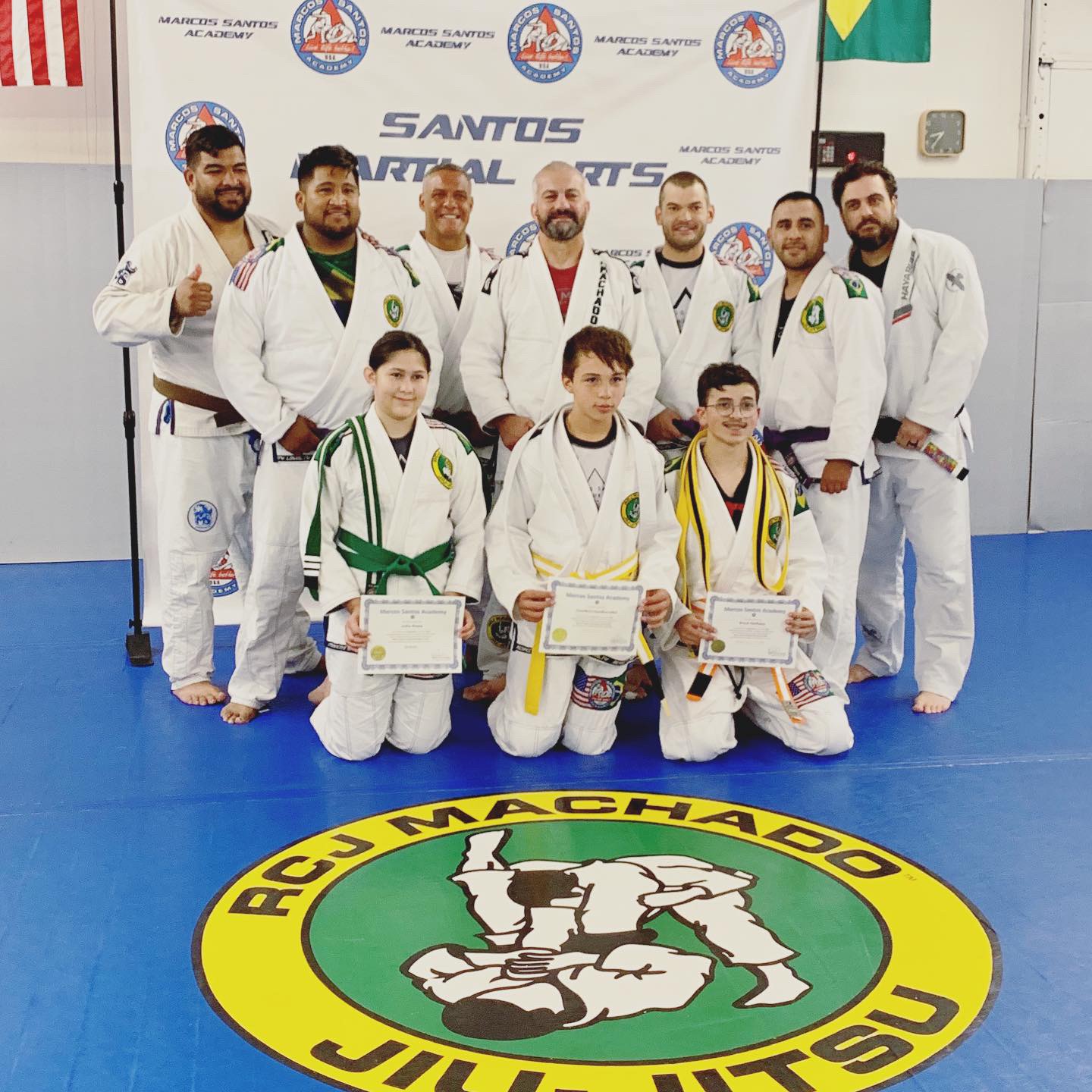 And the belts weren't the only celebration! Since Professor Marcos' daughter, Sophia Santos, was in Brazil for her birthday, he decided to have a late celebration with everyone during the event. All of the kids were super excited about the surprise birthday party!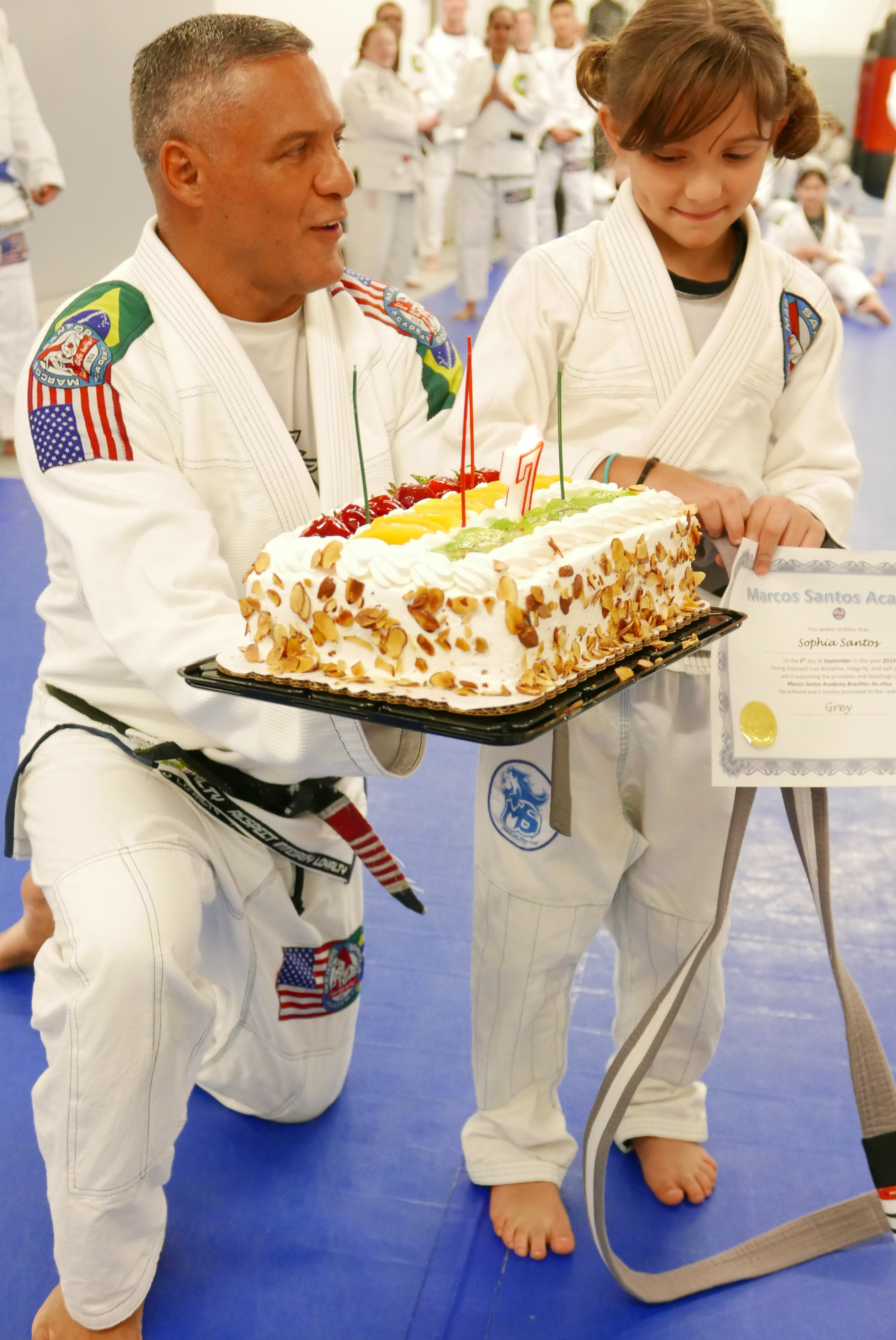 We hope to see you all at the next seminar in December!