Our Kids Martial Arts Classes Offer Incredible Brazilian Jiu-Jitsu And Character Development
Are you looking for a great way to challenge your child? Hoping to help them stay active and learn something new every day?
Then you've come to the right place.
At Marcos Santos Academy, we are using the high-energy world of Brazilian Jiu-Jitsu as a vehicle for well-rounded development in students all across Fort Worth. These Kids Martial Arts classes are perfect for students of all ages and abilities.
Learn more today by simply filling out the short form on your screen!
What Makes Our Kids Martial Arts Program So Special?
Marcos Santos Academy is dedicated to providing the highest-quality Brazilian Jiu-Jitsu instruction around - and our Kids Martial Arts classes are no different.
Using this ground-based discipline and hands-on instruction, our team is able to set students up for success by helping them build their skills one step at a time. From bully prevention to incredible athleticism, we're helping boys and girls in Fort Worth thrive.
Come see us today and treat your child to:
Improved strength and coordination
Bully prevention and conflict resolution strategies
Lifelong habits of physical fitness
Incredible confidence in everything they do
But We're Also Working Hard To Push Beyond Just Physical Success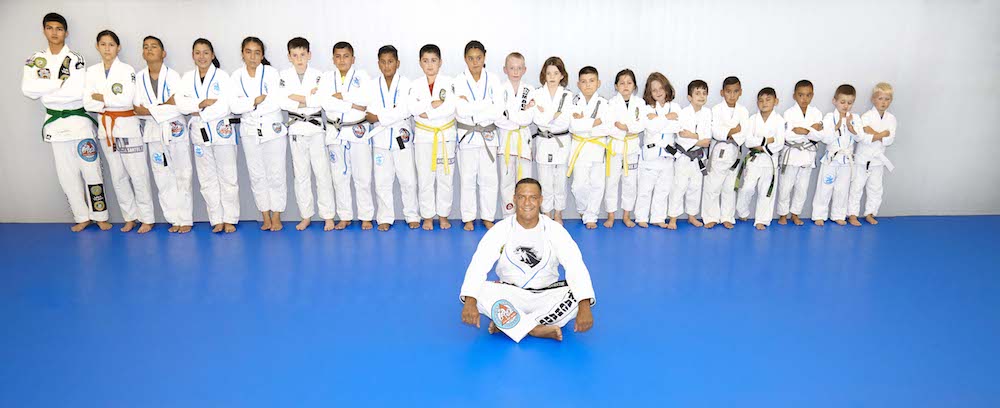 Sure, it's great if your child is athletic and prepared to stand up for themselves in the face of a challenge. But it's also important that our students have the ability to focus on the task at hand and go through life with respect and discipline.
Our team at Marcos Santos Academy surrounds our Kids Martial Arts students with positive role models from day one. We offer exciting instruction where students can learn these valuable skills without losing focus or motivation.
Come see us in Fort Worth's Linwood neighborhood for:
Focus and attention to detail
Leadership and teamwork skills
Effective communication strategies
Motivation to give it their all
Get Started Today With Our Kids Martial Arts Classes Here In Fort Worth
Set your child up for success today with the best Kids Martial Arts classes in town. At Marcos Santos Academy, we're proud to work with students all across Fort Worth and beyond - and we can't wait for your child to be next.
Fill out the short form on your screen to learn more today!